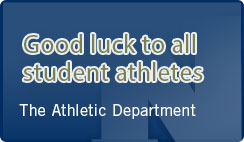 Girls Basketball
2021 Live Streaming
Girls Basketball Remind
Team information/updates will be communicated through the Remind App
Text #: 81010
Text message: @kgkc2b
Program Expectations:
Be On Time, Be Coachable, Show Effort, Positive Attitude, Commitment/ Buy-In = CULTURE
Winning Habits, Winning Attitude, Winning Behaviors
FORMS
COVID CONSENT FORM (Must be completed to participate):


WELLNESS ASSESSMENT (must be completed DAILY before practice):
https://forms.gle/x3Ki61KyrWJVFLGA6
GAME/ PRACTICE SCHEDULE
Monday, March 8th- Varsity 3:00pm-4:30pm Sub Varsity 4:40pm-5:50pm
Tuesday, March 9th - AWAY at MALONEY - Sub Varsity/ Varsity Bus: 2:45pm
Sub Varsity plays Maloney JV at 3:45pm
Varsity game tips at 5:15pm
Wednesday, March 10th - HOME vs Middletown JV: 3:30pm Varsity: 5:00pm Freshmen AWAY at Glastonbury 4:00pm
Thursday, March 11th - Program Practice: 6:30pm-8:00pm
Friday, March 12th - HOME vs WETHERSFIELD (All Levels) JV: 3:30 Varsity: 5:00pm
Saturday, March 13th - Varsity ONLY - 10:00am-12:00pm
Sunday, March 14th - OFF - NO PRACTICE
# = spot players will put their items (bag, water bottle, etc...)
Varsity Cohort Sub Varsity Cohort
1. A.Armour 1. B.Accatino
2. A. Barnes 2. O.Batista
3. E. DePase 3.
4. M. Ericson 4. A. Johnson
5. L. Ferguson 5. S. Mora
6. B. Gadarowski 6. K. Ogando
7. M. Johnson 7. B. Poulin
8. M. Romanello 8. B.Sanchez
9. A. Romano 9. M.Smith
10. K. Sanchez 10. I.Stair
11. M. Zocco 11. G.Stolfi
12. K. Zocco 12. E.Vumback
13. L.Pouliot
14. R.Sadler
PROTOCOLS
- All players ENTER from BACK DOOR (if there is a practice before yours; wait in your car until able to come in)
- All players will LEAVE from GYM ENTRANCE (please have rides ready; nowhere for athletes to wait inside building)
- MUST have MASK ON at ALL-TIMES
- MUST BRING OWN WATER BOTTLE
- Use SANITIZER STATION as you enter the gym
2018-2019 Season Highlights (Videos)